Why choose Dr. Patricia Berbari at Medic SPA Gatineau?
Skin rejuvenation has reached a new level with the SmartSkin DOT (CO2 fractional resurfacing laser skin treatment), available at MedicSPA Gatineau of Dr. Patricia Berbari.
Injectable treatments and plastic surgery cannot always correct all fine lines and wrinkles, so Dr. Berbari and her team has chosen to provide DOT therapy to focus on these imperfections. During your consultation at MedicSPA Gatineau, Dr. Berbari will determine how this cutting-edge laser skin treatment will benefit you in combination with other treatments, surgeries or injections.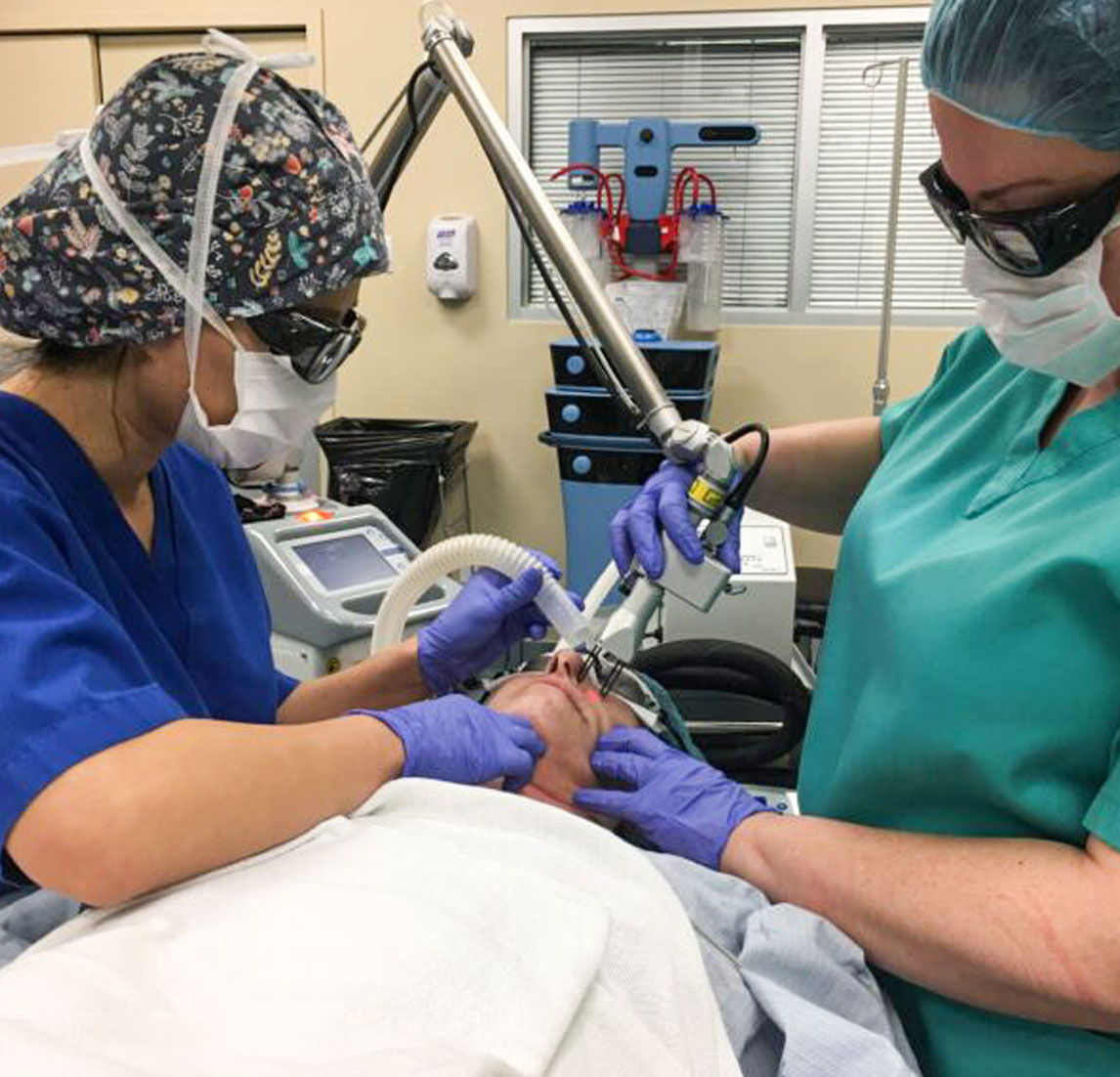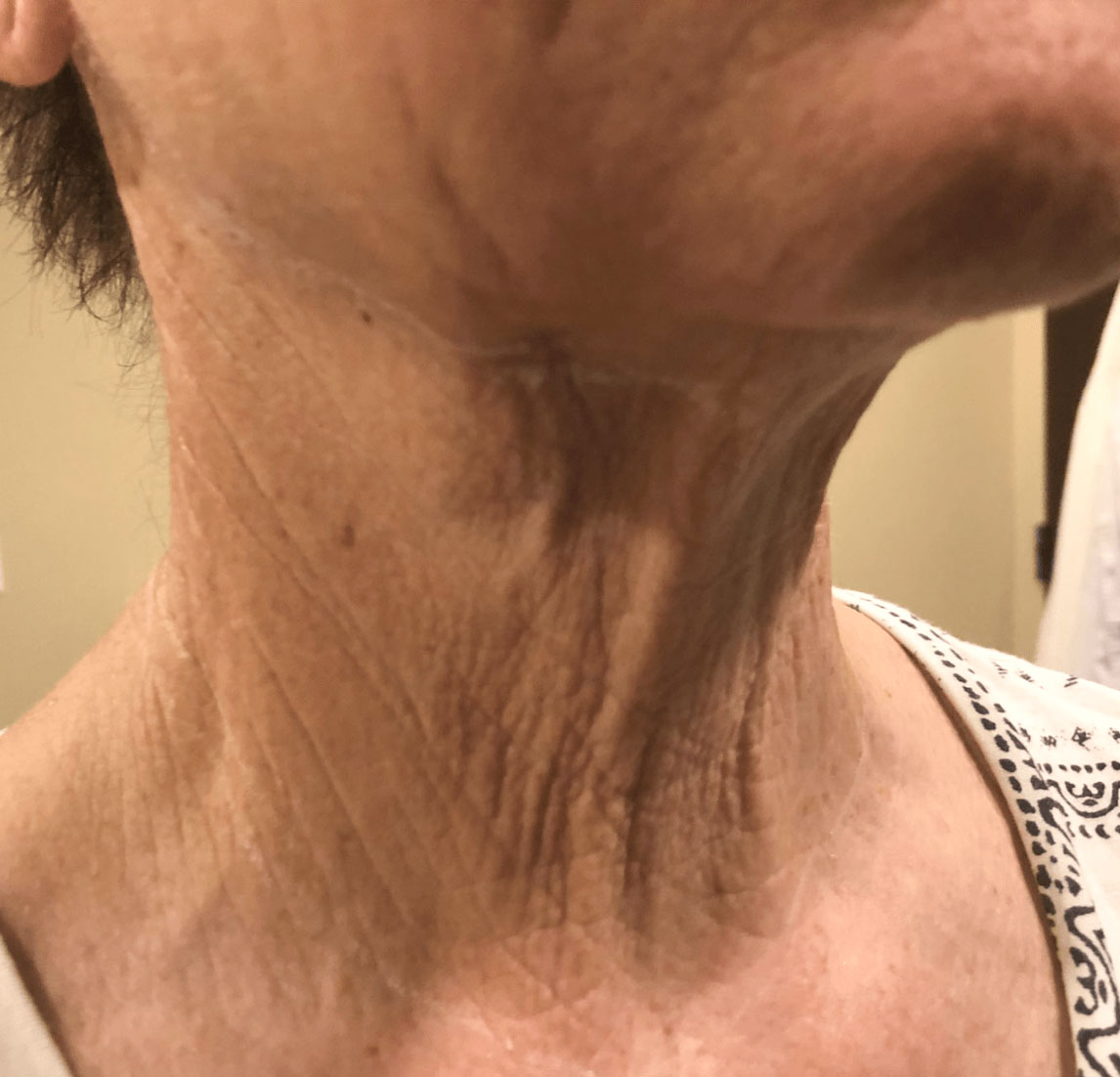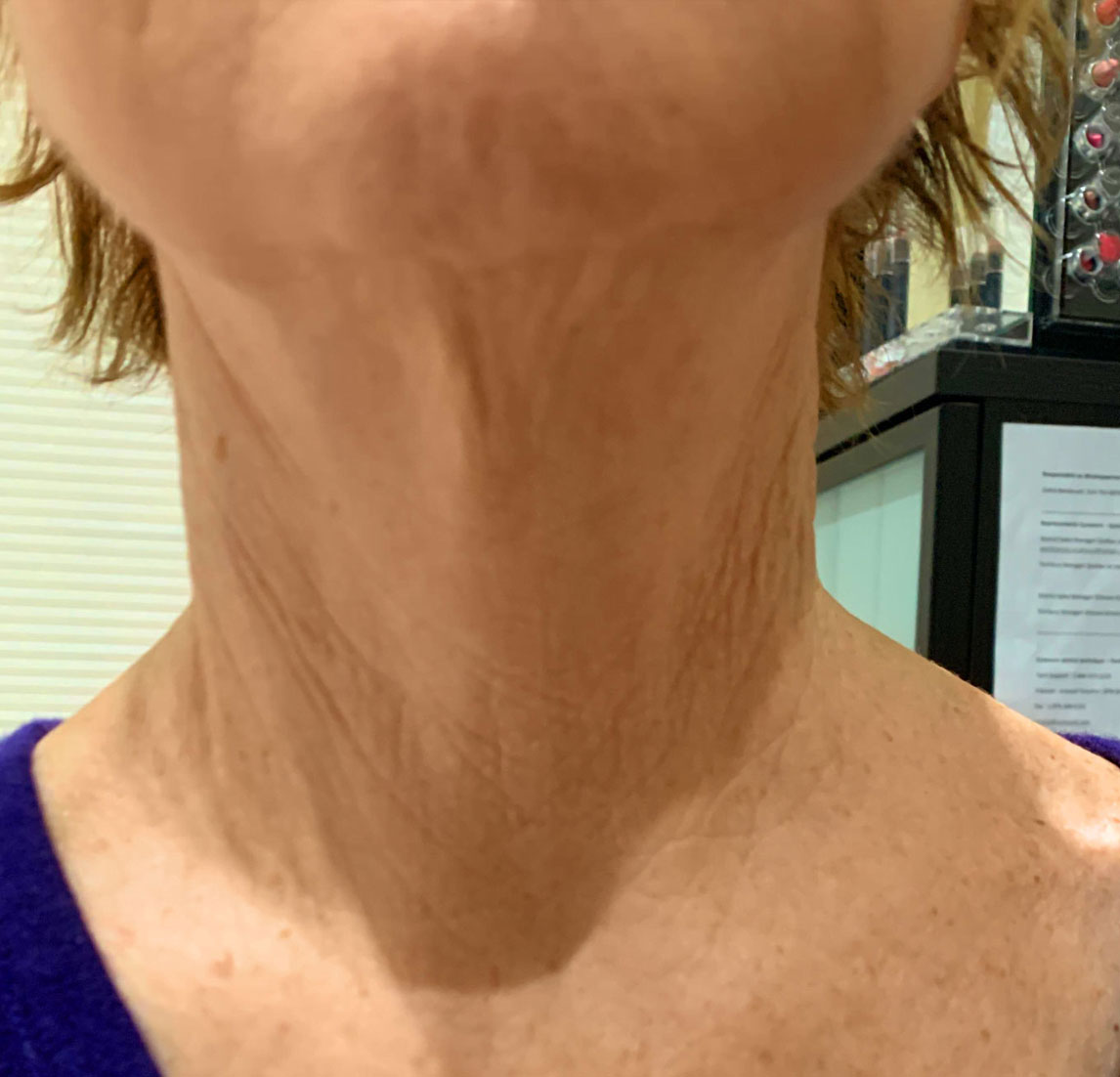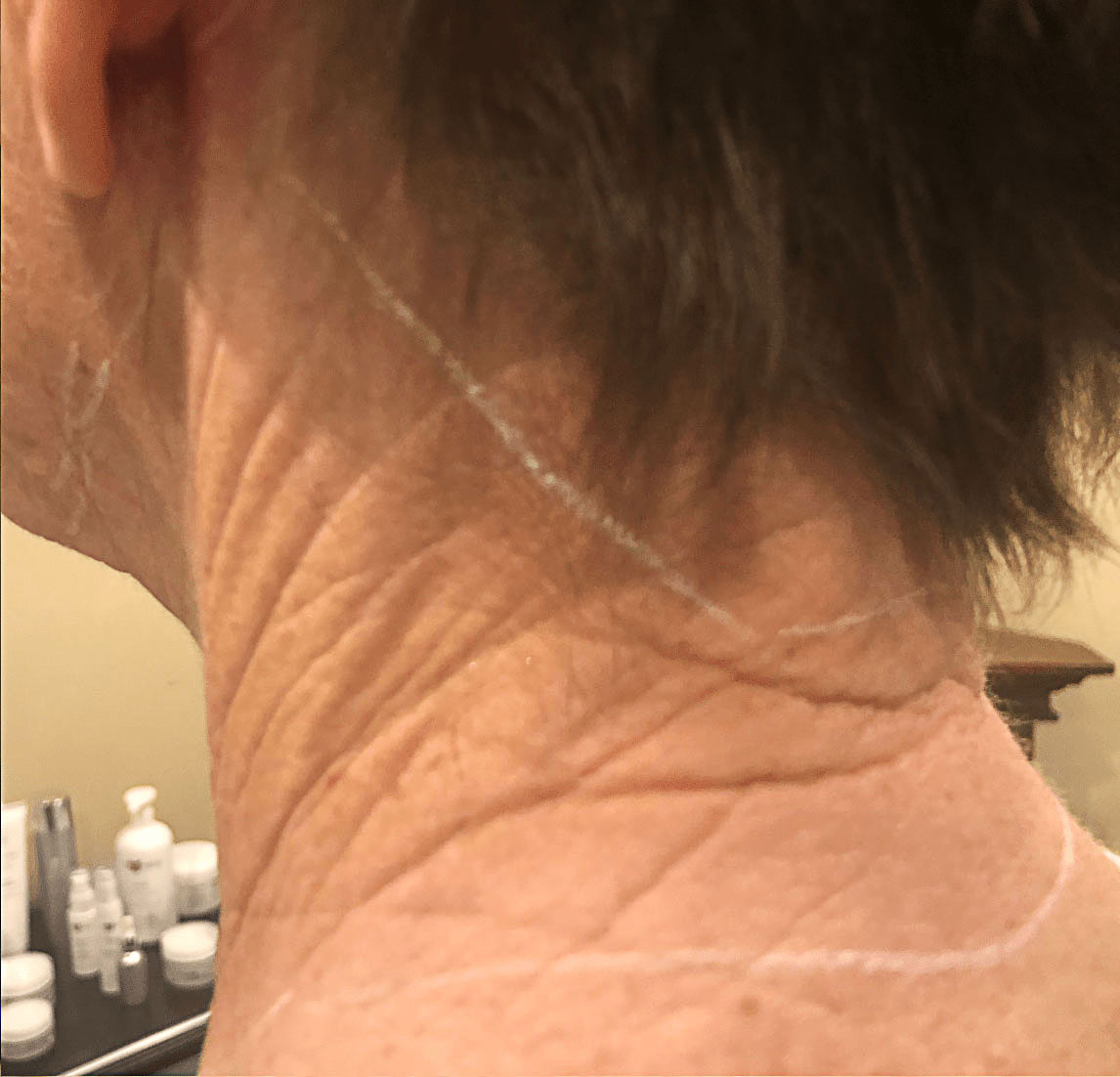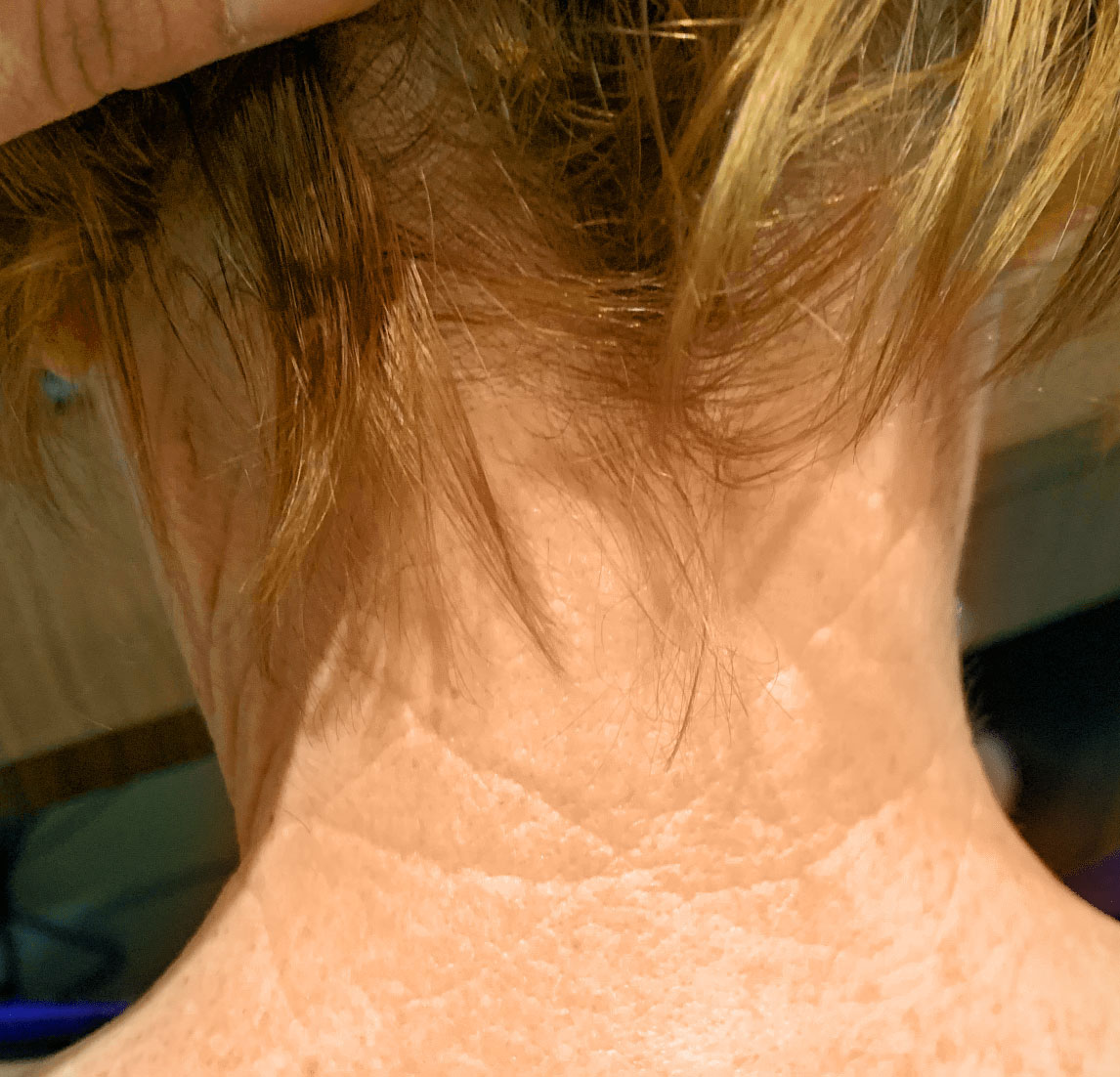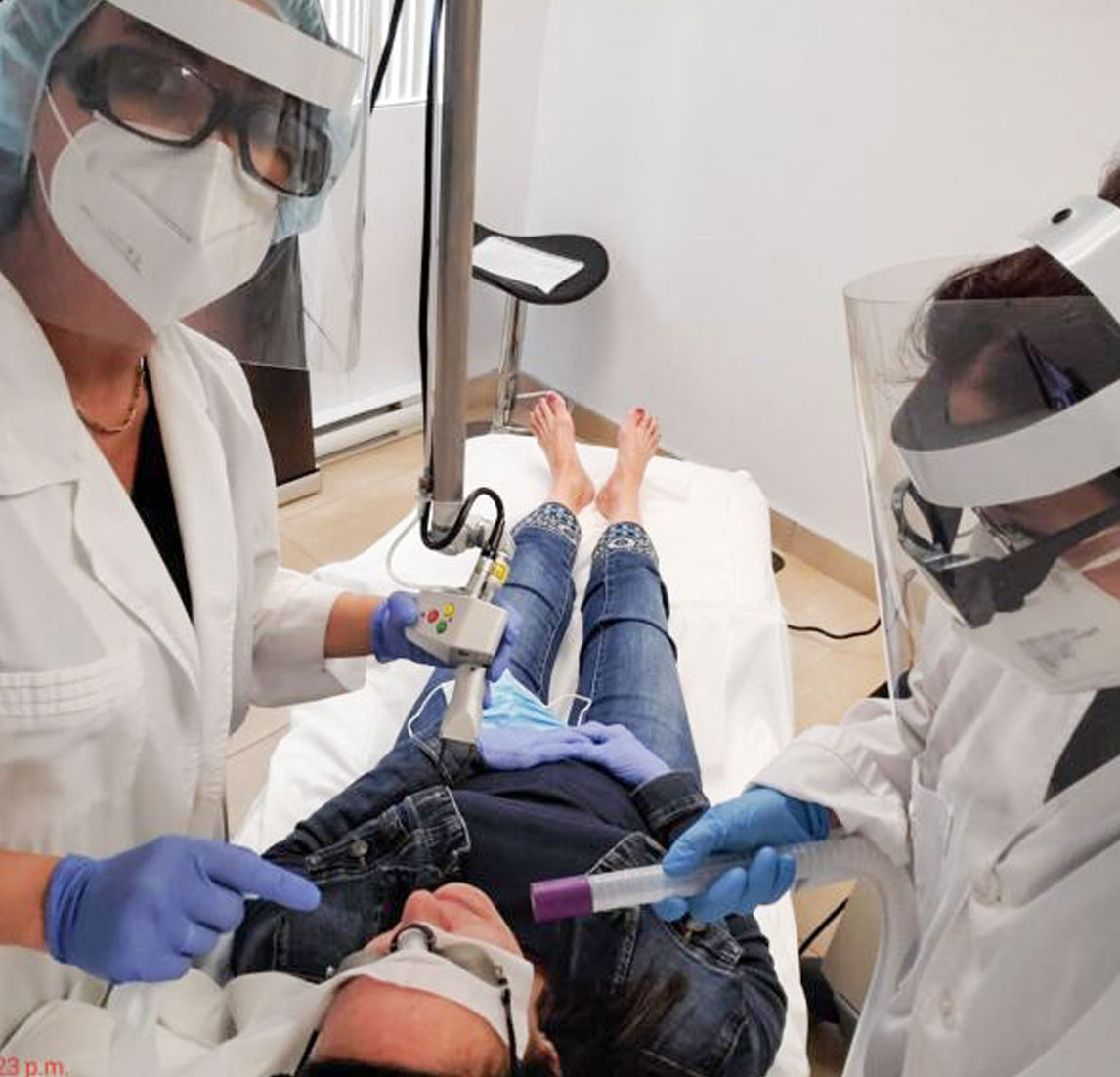 Known as DOT therapy, the use of this CO2 fractionated laser provides significant benefits to patients hoping to eliminate sun damage, wrinkles, discoloration, scarring, and looseness in their skin.
DOT therapy is performed using tiny pulses of fractional laser energy that Dr. Patricia Berbari or a member of her team will carefully apply to your skin. These laser pulses create thousands of microscopic holes in your skin, hence the name DOT therapy.
The formation of these dots immediately stimulates skin tightening, collagen and elastin production. One of the unique aspects of DOT therapy is that it leaves healthy tissue around each hole intact to reduce healing time and minimize damage.
Completely customizable to your skin type, the SmartSkin DOT laser can be adjusted prior to and during the procedure to provide smooth, virtually flawless results. By adjusting the laser to appropriately treat acne scars, sunspots, and fine lines, Dr. Patricia Berbari and her team can balance the tone and complexion of your skin.
SmartSkin DOT therapy can be used to complement other procedures as part of a comprehensive treatment plan.
Body area treated:
Face, neck
Procedure length:
15-30 minutes
Visible results:
3-6 months
Number of sessions:
3 sessions 4 weeks apart
Potential risks:
Redness, Burns, Hyperpigmentation
For more details discuss with the doctor, not all effects and complications are listed
Life-changing Combinations
The SmartSkin DOT laser is designed to complement the results provided by other surgeries and procedures at Dr. Patricia Berbari's clinic. Because certain types of wrinkles and fine lines cannot be entirely eliminated with treatments such as face lifts or injectables, this resurfacing laser can finish the job.
By expertly combining the treatments that will work best for you, Dr. Patricia Berbari and her team can provide you with the look you desire. During your one-on-one consultation with Dr. Berbari, she will discuss which procedures will work best for you. Your questions and concerns will be addressed during this appointment to ensure that you are informed of your options and well prepared on the day of treatment.
The advantages of undergoing the SmartSkin DOT laser skin treatment at MedicSPA Gatineau can be enjoyed in a number of different ways. Not only can you achieve smoother, more youthful-looking skin, but you can do so in under an hour and with minimal downtime. Patients who have chosen our new CO2 laser treatment have experienced:
Reduction in aged and sun damaged skin
Improvement in the elasticity and quality of their skin.
Elimination of or reduction in the appearance of acne and scarring
A smoother, younger and healthier-looking complexion
In addition to these amazing results, our patients also choose DOT therapy because it can be completed in less than an hour. This CO2 laser is incredibly safe, so the therapy presents very little risk when provided in a medical clinic. This minimally invasive option is an added alternative to plastic surgery, as it involves mild numbing with a special analgesic cream, a brief appointment, and a rapid recovery (4-14 days).
Interested in this service?
To learn more about the procedure or to schedule a consultation, contact us at MedicSPA Gatineau today at (819) 243-7667.